Dolly Sods Winter Backpacking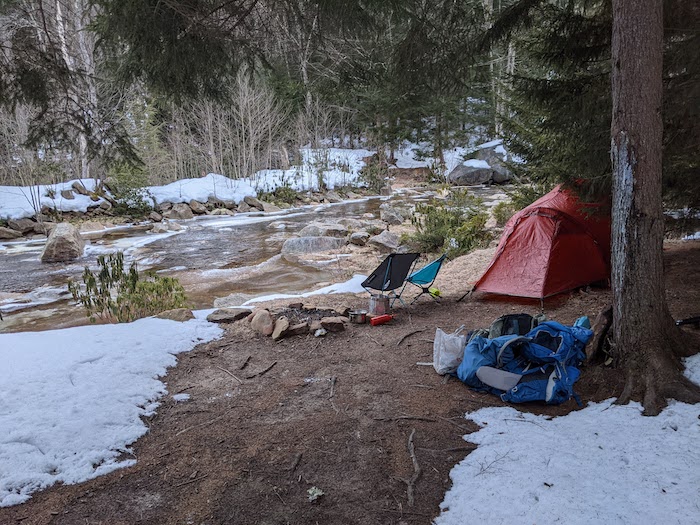 2 long days and one night of winter backpacking in Dolly Sods. First time doing a serious cold weather overnighter and everything went pretty smoothly once we crossed a few freezing streams. The trails are extremely difficult to follow in the winter so make sure you have a phone or something else you can see your location on. Only saw about 5 people the entire time.
Tips for Backpacking in the Cold
Trekking poles were a must for crossing icey rocks, streams, and frozen snow.
A serious winter rated camping pad like a therm-a-rest neoair xtherm is absolutely worth it. Paired with a low degree bag it was actually too hot.
Our water purification gear froze and luckily we had some extra fuel to boil water instead.
Crossing streams barefoot is brutal, but always better than having wet boots.
Always pack yourself a treat for the end of the day. Wine, cheese, candybars, etc. will never taste better than they do at the end of these kid of days.
Route
Day 1
Day 2
Photos